If you find a high quality constructor for your project?
ALFA carbonate is a privately owned family business, specialized in Mining, Manufacturing and Exporting calcium carbonate powder (GCC) with high standard quality.
Al Faltas family is the pioneer of the calcium carbonate manufacturing in Egypt.
The first plant was established in 1955 by the late Sami Faltas, expanded by his son the late Edward Sami Faltas and now managed by Dr. 'Ehab' Edward Faltas (CEO of Alfa carbonate).
Those long years of experience have allowed Alfa to be born big.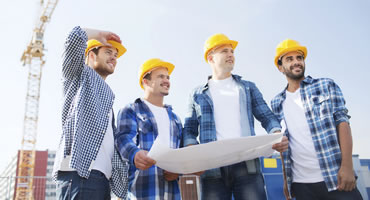 Have a Question?
Call us now. We are happy to answer all your questions and inquiries.
Industries Served
Alfa produces fine calcium carbonate powder, from natural limestone
Calcium carbonate. It is a nanoparticle acting as filler. Solves typical problems for surface finishing like corrosion and scratch. Increases surface hardness, improves UV light resistance and antiseptic effect. Offers possibility to replace surface chrome passivation. Also decreases wear and friction coefficient. Recommended for paints, galvanic coatings and in ink applications.
Our main customers are paint producers, high gloss paint, natural paint, coating paint.
For Paper manufacturers The most common fillers used in papermaking are ground calcium carbonate ( GCC), kaolin, precipitated calcium carbonate (PCC). Talc and TiO2 are commonly used as well. In printing and writing paper ground calcium carbonate GCC and kaolin are both used little less than 40 %.
The paper and cardboard industries use lime-based coating pigments and fillers such as GCC (Ground Calcium Carbonate). GCC is made from concentrated and fine-ground calcium carbonate and used to make fine paper, cardboard packaging and pulp-based paper.
Cosmetics Ingredients
Coatings Ingredients
Polymer Additives